Great Commercial Painters 2018 and Beyond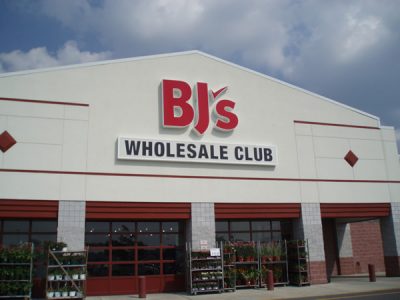 As a commercial painter, I am pleased to be writing this blog today, the day after Christmas of 2017. It's like every commercial painter in NJ and across the nation just got a gift card for 2018. The tax cuts will be letting companies write off expenses in year 1. This should cause many businesses to do some remodeling and expansions, which could lead to many commercial painting projects.  Therefore, more new startups will form because of the new lower pass through rates. There are also more incentives that should stimulate the capital expensing. This will lead to many more commercial and industrial painting projects. For example, office re-painting, warehouse painting, as well as plenty of new build outs will all need their interiors and exteriors done that will go with those painting projects.
2018 Painting Boom!
In my estimation, 2018 will be just the start of the coming commercial painting boom.  Many buildings have been let go and forgotten about after the 2008 great recession.  Now is a great time for these commercial painting projects. With all the new VOC and low odor paints that are now on the market commercial painters can paint interior office spaces while the facilities are open, without having to worry about chasing out the employees. However, most New Jersey commercial painting contractors work after hours and on weekends. Many of the new low odor paints are also high quality and very washable.  Having a washable coating is quite important in commercial settings due to the high traffic, inevitable dirt and smudges.
Most commercial facility managers and small business owners know that painting is the fastest and least costly way to make an impact on curb appeal. Along with the tax cuts and growing economy that means a great year or hopefully 2-3 years for commercial painting contractors in NJ and across the nation.
Our Southern New Jersey Service Areas Include:
| | | | | | | | |
| --- | --- | --- | --- | --- | --- | --- | --- |
| Vineland, NJ | Millville, NJ | Upper Deerfield, NJ | Elmer, NJ | Mays Landing, NJ | Galloway, NJ | Smithville, NJ | Long Port, NJ |
| Sea Isle, NJ | Atlantic City, NJ | Margate, NJ | Ventnor, NJ | Brigantine, NJ | Avalon, NJ | Stone Harbor, NJ | Wildwood, NJ |
| Washington Township, NJ | Swedesboro, NJ | Logan Township, NJ | Glassboro, NJ | Sewell, NJ | WestDeptford, NJ | Deptford, NJ | Thorofare, NJ |
| Bellmawr, NJ | Pennsauken, NJ | Cherry Hill, NJ | Voorhees, NJ | Marlton, NJ | Hammonton, NJ | Woodstown, NJ |  Turnersville, NJ |
| Bridgeton, NJ  | Moorestown, NJ | Cinnaminson, NJ | Mount Laurel, NJ | Westampton, NJ | Toms River, NJ | Salem, NJ | Burlington, NJ |