Commercial Painting Contractors For Restaurants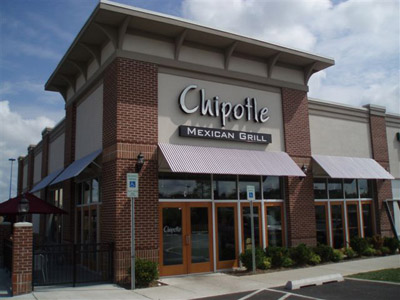 Commercial painting can be a tricky business, because there's no room for error. At DJ's Painting, we understand the importance of getting the job done perfectly every time; we know that the contract you have with your franchise makes it perfectly clear what is acceptable and what is not.
DJ's Painting is the commercial painting contractor that has worked directly with almost every national restaurant chain to ensure all buildings are painted in colors and paints approved by the chain's corporate office. This includes the biggest names in the business, including McDonald's, Burger King, Chipotle, Boston Market, and Wendy's. We know that you require the best and most detailed paint job available from commercial painters so that both the customers and the chain is happy with the way your building looks.
Having completed the interior and exterior painting for thousands of fast food restaurants, DJ's painting has developed a plan to minimize interruption to your normal business hours, while still completing the project on time and on budget.  There's no other commercial painting contractor around who has such a detailed plan for minimizing the effects of a complete interior and exterior paint job on your business.
We work with budgets, deadlines, and specifications to complete every project how and when you want. We know that the needs of our customers, and by extension your customers, always come first.
No matter what restaurant chain you are a part of, come to us and we'll make sure you get the absolute best commercial painting job available in the state. When you need professional painters to take care of your commercial painting projects, contact DJ's painting.