Over the 30 plus years I have been a Painting contractor at the Jersey Shore. We have seen many interesting things. From the old days of lead oil based painted on beautiful historic homes in Cape May, to the new modern beach estates of Long Port NJ. We have had our brushes on them all. One of the things that make painting at the Jersey Shore so fun is the beach air… So clean and refreshing, that smell of salt air is so nostalgic. It brings you back to a time where you had not a worry in the world. Riding the bumper cars in Wildwood NJ, eating Johnson's popcorn on the Ocean city boardwalk, having breakfast at Uncle Bills pancake house in Avalon NJ… There is no shortage of fun places to reminisce at the Jersey Shore.  
Painters at the Jersey Shore
The only thing about the above-mentioned items that should worry a NJ Beach house or Jersey Shore property owner is the salt air.  There is little in nature thatis as destructive to metal as salt air. In fact, salt air is extremely corrosive to all kinds of metal. It will wreak havoc upon exterior items such as metal hand railings, metal stair stringers, steel beans, aluminum trim, metal window frames, steel doors, steel roofing panels, and metal siding of all sorts. The combination of salt air and wind driven rain along with the damp nights also play a role in accelerated deterioration of paint and caulk joints. These can lead to leaking and mold which can get very costly. It's very important to stay up on all the exterior maintenance painting and preventative maintenance water proofing.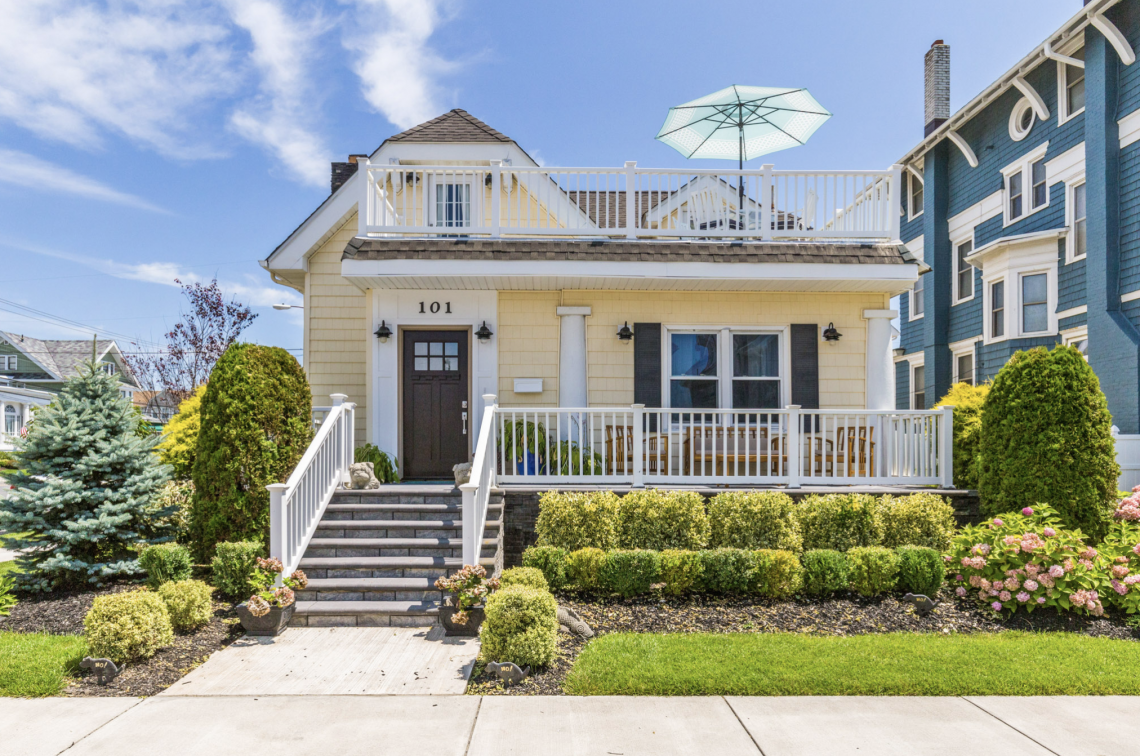 One of the free services that DJ's Painting offers in the South Jersey area is a free complete assessment. We also offer a quote for any "PM" or preventative maintenance work that may be needed on your facility. DJ's Painting not only does the pressure washing and painting. We also do complete waterproofing. This consists of spalling repair and clear hydrophobic sealing of natural surfaces. Caulking and vapor barriers of exposed and underground walls is included, as well as roof coatings.
Contact us
One quick call to the water proofing experts at DJ's Painting will get you back to enjoying your beach house at the Jersey Shore.